HOLY TRACK OUTREACH MINISTRIES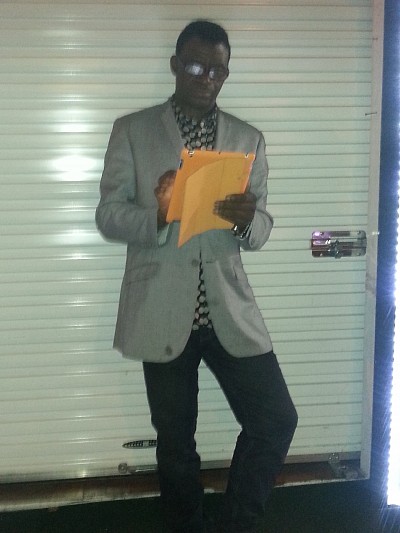 OUR OFFICIAL CONTACT:
80 BROAD STREET OFFICE 530
NEW YORK NY 10004
TEL.  212 650-4018 EXT 4018
WEB:     Holytrack.org
EMAIL  Holytrac@yahoo.com
PRESIDENT:  REV  JOSEPH DJAN
ABOUT US:
HOLY TRACK OUTREACH MINISTRIES WAS FOUNDED BY REV J DJAN SINCE 2007.  WE ARE A NON PROFIT ORGANIZATION, A DEDICATED  MINISTRY TO THE NEEDS OF MANKIND IN LIGHT AND AUTHORITY OF OUR LORD JESUS CHRIST.  WE BELIEVE ALL MEN ARE EQUAL AND ALL BORN IN SIN AND NEED SALVATION WHICH IS ONLY POSSIBLE THROUGH JESUS CHRIST.
WE CATER TO THE HUMAN NEEDS AND THE SPIRITUAL NEEDS AS GUIDED BY BIBLICAL PRINCIPLES WITHOUT DISCRIMINATION TO COLOR, GENDER, OR ANY SOCIAL STATUS.
                         OUR MISSION 
WE ARE HERE TO PROVIDE A VARIETY OF RESOURCES FOR SALVATION OF SOULS WHEREBY SALVATION INCLUDES THE WELL BEING OF THE SOUL PHYSICALLY MENTALLY AND SPIRITUALLY : JOHN 10:10b. WE MAINTAIN TWO DEPARTMENTS ONE FOR EDUCATION AND THE OTHER FOR OUTREACH. 
[A]. OUR EDUCATION DEPARTMENT:   1. CHRISTIAN APOLOGETICS - - IS TO INVIGORATE THE CHRISTIAN'S LIFE IN LIVING AND DEFENSE OF THE CHRISTIAN FAITH THROUGH APOLOGETICS 
2.  STOCK MARKET TRAINING:   THIS CLASS IS INTENDED FOR ALL BUT ESPECIALLY OUR YOUTH TO EQUIP THEM WITH KNOWLEDGE AND OPPORTUNITIES FOR A HEALTHY FINANCIAL FUTURE.  THE CLASS IS DONE THROUGH ZOOM CONFERENCE ON FRIDAYS 6:30 PM 


[B]. OUR OUTREACH MINISTRATIONS ARE TO:

1. THE SALVATION OF THE SOUL FROM ETERNAL DAMNATION AND TO SECURE THEIR PLACE IN THE KINGDOM OF HEAVEN

2. MINISTER TO THE SUSTENANCE OF THE NEEDY ESPECIALLY IN LIGHT OF CRISIS OF FOOD, HEALTH, SHELTER, REGARDLESS OF SOCIAL STATUS
3. HELP PROVIDE REHABILITATION FOR HOMELESS, DESTITUTE, DRUG AND SUBSTANCE ABUSE VICTIMS, EX INMATES, DISASTER VICTIMS.
4. PROVIDE HOPE, DIRECTION, EDUCATION, TRAINING , COUNSELING, SPIRITUAL DELIVERANCE ,FOR MANY IN NEED SUCH AS: EX- INMATES. THE LISTLESS YOUTH WHO ARE CONFUSED, DISCOURAGED, OR AFRAID TO ENGAGE THIS BRAVE NEW WORLD, GANG MEMBERS AND VICTIMS, THE HANDICAPPED, 
5. RESCUE UNBORN BABIES:   WE PROVIDE HELPFUL BIBLICAL INTERVENTION TO THOSE DISTRESSED WITH PREGNANCY ESPECIALLY UNEXPECTED PREGNANCY.
JOIN US IN CLASS FREELY :
ON ZOOM CONFERENCE:
MONDAYS  CHRISTIAN APOLOGETICS: 7:PM -8:30 PM
 ZOOM LOGGING ID:   948-358-6462
PASSWORD :        defense
FOR CUSTOMER SUPPORT:
CONTACT US:
80 BROAD STREET
OFFICE 530
NEW YORK NY 10004.
TEL.  (212) 650-4018 Ext 4018
HOLYTRAC@YAHOO.COM
WEBSITE:   HOLYTRACK.ORG